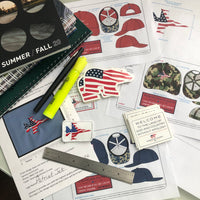 The Gift Shop at American Dunes
#MOSTPATRIOTICGEARINGOLF
The Gift Shop features the most Patriotic Brands in the industry, featuring multiple logos, colors, and styles, to strengthen our efforts to support the Folds of Honor Foundation. Shopping with us is far more than just shopping.
Proudly, 100% of American Dunes annual profit will be given to the Folds of Honor Foundation. The funds will assist in the noble mission of providing educational scholarships to spouses and children of America's fallen and disabled service members. Together, we will honor their sacrifice and educate their legacy.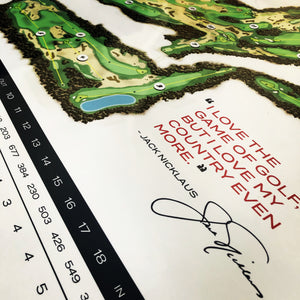 DESIGNED BY AN AMERICAN ICON
On the eastern shores of beautiful Lake Michigan is a historic golf course, sculpted through the deep sands and rolling dunes, transformed into a national treasure. Inspired by a passion for America and built to honor American warriors and fund the legacies of their families. It's a place of gathering for patriots who share the same love Jack Nicklaus has for the game of golf, and our country.
 
There is no place like this in American. This is for America, and this is American Dunes.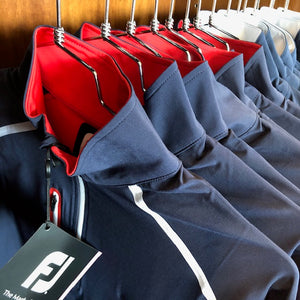 AMERICAN DUNES GEAR
When you purchase gear from American Dunes, you're directly supporting the Folds of Honor and sharing the mission with others. If your traveling, golfing, or simply enjoying the American dream, wherever you proudly wear the Patriotic Icons representing American Dunes, know it's with purpose.
It's a brand of pride, one that wouldn't exist without patriots like you.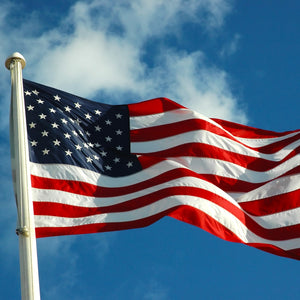 WE FORTUNATE FEW
For the singular purpose of uniting like-minded patriots across America, American Dunes is a celebration of the game by the hand of the greatest golfer to ever play. In fellowship and celebration, we stand proudly with our military heroes, their families, and their sacrifices.
We will honor them, support them, never forget them, cry with them, fund their legacies, and actively seek other patriots to do the same.
We gather together with searing pride, hand over heart, grateful to make a difference.  For our country, our land, and this game.  We fortunate few.
"A Jet takes off into the wind for a reason.  We have to have resistance and challenge in our lives to ascend."

LT. COL. DAN ROONEY
"Why are we building golf courses? Because we enjoy being outside, bringing man and nature together."

JACK NICKLAUS